BTB Office Centre is a modern office building located in the Warsaw district of Mokotów.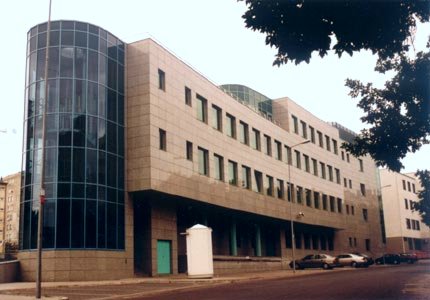 Adres:
02-697 Warszawa,
W. Rzymowskiego 28
Space:
total land space – 1.937 m²
total building space – 3.614 m²
office space – 2.547 m²
warehosuse space – 187 m²
others including communication – 880 m²
current let space – 2.859 m²
parking space -55
Description:
location – close vicinity to Galeria Mokotów shopping mall, ca. 5 minutes from Okęcie airport and ca. 10 minutes from the city centre, good public transportation connections
4 ground surface floors + 1 underground floor (parking)
Additional information:
BTB Office Center was awarded a diploma for being a finalist (3rd stage) of The Construction of the Year 1999 contest in the Office Buildings category.

The Building is no longer possessed by the Group – the property was sold in 2020